Tennis, Indoor Golf & Fitness Center
We are officially open for business as of Wednesday June 17th as permitted by the State.   All business function will be open except our bar which we typically close during the summer months.  Our typical summer hours of operation this year have been changed due to COVID-19.  We will also be planning to extend our hours of operation on poor weather days.  Please call the club to make a reservation 24 hour in advance so we can accommodate your group time.
Monday through Friday 12:00 to 7:30pm
Saturday and Sunday hours we will be open for reservations
Look for extended opening hours through the week when we have poor weather days.
We've completed a deep cleaning of the facility, "social distancing" spaces, plexiglass wall at our desk and USTA guidelines implemented.  We have also increased our HVAC system to increase air circulation to the tennis courts.  Also, follow us on Facebook for important updates.  All tennis contracts will be credited make-ups to be used before the end of the fiscal year.  Thank you for understanding and we appreciate your loyalty and patronage to the club.  If you are not receiving our regular Constant Contact email with updates please email info@apexrackerandfitness.com.
_____________
We are now actively taking sign-ups for our Junior Summer Camps held at three locations this coming summer.  For more information check out Summer Tennis Camps page or call the club to sign up 775-6128.
Apex Racket and Fitness is the largest indoor racket facility north of Boston. We offer tennis, racquetball, squash, indoor golf and wallyball court rentals by the hour or through contract court time in our 82,000 square foot facility.
Indoor Tennis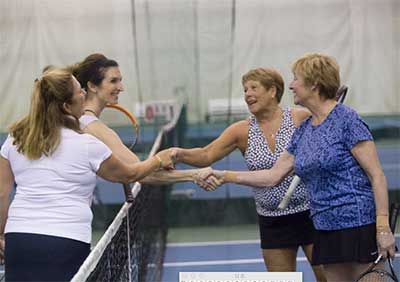 Our indoor tennis facility offers private and group tennis lessons, UTR singles match play, adult round robin match play and USTA League matches. Our certified tennis professionals also provide private lessons, small group and USTA team practices.
Indoor Golf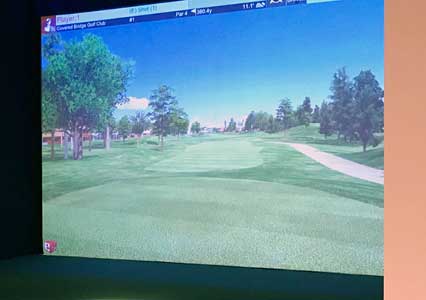 Virtual golf features the latest technology in indoor golf simulators. Rent our indoor golf facility hourly for practice, lessons and fun! We have virtual golf leagues, PGA golf lessons and Courtside Lounge with local brewed beer and pub food.
Fitness Center
Tennis Courts
Indoor golf
Racquetball/walleyball courts
Squash court
Cardio & weight room
Table Tennis
Pickleball
Personal Training
Yoga
Massage and Physical Therapy
Amenities
Mens & Womens locker rooms
Showers
Courtside bar featuring local beer
Lounge serving pub food
Pro shop
Tennis racket restringing
We are a non-membership racket club and open to the public. All are welcome.